Commercial Property Maintenance
Keep Your Property Pristine
First impressions are everything, and Dutch Valley is here to make sure it's a good one. Not only are we your first choice in commercial landscaping, we're also your first choice for commercial property maintenance. We ensure every square inch of your grounds receives the attention it deserves so that your property is always communicating competency and care to your tenants, clients, and all other visitors.
GET A QUOTE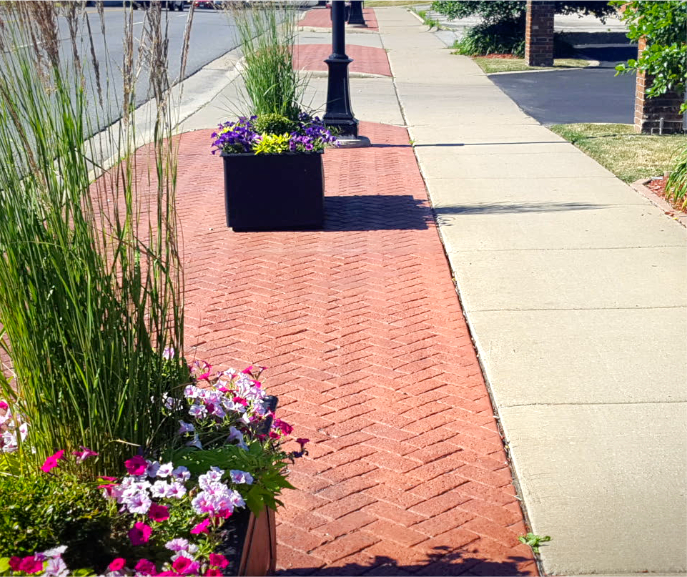 Maintenance Services
Standard Commercial Property Management Solutions
From your turf to your trees; your shrubs to your landscape beds–Dutch Valley provides peak value for standard commercial property management services. We have the knowledge, skill, and equipment to make each property aspect look pristine and keep it that way in every season.
STANDARD SERVICES INCLUDE:
GET A QUOTE
Customized Commercial Property Management
In addition to your standard commercial property needs, Dutch Valley provides customized services for those properties that require them. Some of our customized include services such as: Soil Testing and Core Aeration
SOIL TESTING
Keeping your lawn fresh, healthy, and growing
Beneath every healthy lawn is healthy soil. Our soil testing services take an up close look at the chemical makeup of your soil to determine it's compatibility with the appropriate fertilizer and grass type. Book a consultation or get a quote today!
WHAT IS SOIL TESTING?
A soil test is a series of tests done on the plant available nutrients from the soil to check the pH and nutrient status of a lawn. A soil test is like a "physical exam" for your lawn. The findings from this test are then converted to lime and fertilizer recommendations for the grass types in your specific lawn or trees, shrubs, and plants in your landscape.
GET A QUOTE
CORE AERATION
Addressing Issues at the Core
Is your lawn breathing well? Our Core Aeration services address the foundational issue of an unhealthy lawn by reviving overly compacted soil, allowing it to breathe and grow thick, green, and weed-free grass. Book a consultation or get a quote today!
WHAT IS CORE AERATION
Core aeration is a lawn aeration method that removes plugs or "cores" of soil (up to ¾ inch in diameter) and thatch from a lawn. Core aeration reduces soil compaction by creating channels through which oxygen, water, and nutrients can penetrate into your soil. There are a number of aeration methods out there, but core aeration is by far the most effective.
GET A QUOTE
Start Your Program Today
Receiving peak value from Chicagoland's most trusted commercial property maintenance contractor is just a phone call or email away. Reach out today and schedule a time with someone from our team.
GET A QUOTE